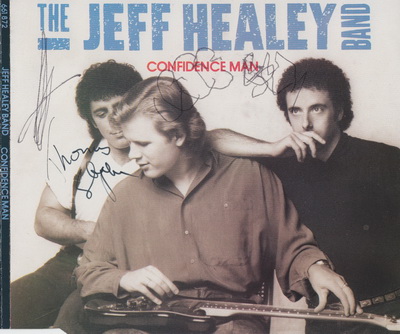 Confidence Man
CD Single | | | Arista Records
Produced by: Greg Ladanyi
Recorded at:
Single Notes
The John Hiatt penned 'Confidence Man', was the first single off of the Jeff Healey Band debut album, 'See The Light' and was also performed by the band in the film 'Road House'.
Tracks
01. Confidence Man
02. That's What They Say
03. Confidence Man (Roadhouse Version)*
* although marked as 'Roadhouse Version' (sic), due to a production error this is the same version of Confidence Man as track one.