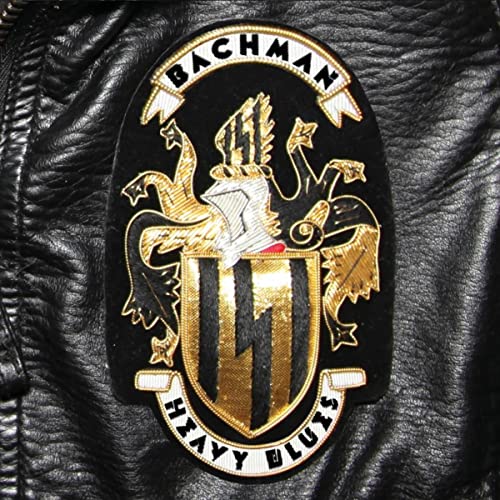 Heavy Blues
CD | Randy Bachman | 2015 | Linus Entertainment
Produced by Kevin Shirley
Recorded at Metalworks Studios
About This Session
Confessin' To The Devil by Randy Bachman feat. Jeff Healey
Randy Bachman: "Well, (Jeff) and I were great friends. …every time he would be playing around Victoria, Vancouver, even in London, I'd call him up and he'd invite me down and I'd go and see his gig. I'd have dinner with him and the band. I'd go on stage and play with him.
I recorded live with him at Massey Hall in Toronto and I was going to put it on an album. It just never happened. I got busy doing other things and he got serious cancer and passed away. I thought here I am doing Jeff Healey's stuff and so I sent a little email to his wife, Cristie. So, I say to Cristie, 'Can I go to some of these tracks that I did with Jeff Healey, take one of his guitar solos and write a song around it?' She said, 'You have my blessing'.
He and I recorded a B.B. King song called Early In The Morning. It was one of his standard encore kind of songs. So I write a song that was in the same beats per minute and I'd leave it all in the key of G and it becomes, Confessin' To The Devil. Every lick that he plays fits into this and you'll notice, if you listen to the song, he sounds very much like B.B. King because he's actually playing BB King's licks from Early In The Morning, which is one of B.B. King's great signature songs and one of Jeff Healey's.
It fits in there like he's in the room. When I'm doing it, it's like, Jeff is here. 'Hi Jeff. Nice that you showed up.' He's kind of there in spirit. It's pretty amazing." (interview excerpt courtesy Boomer City)
Tracks
Jeff appeared on the following tracks of this album:
07. Confessin' To The Devil
W: Randy Bachman, Jewel Box
RANDY BACHMAN Guitars/Vocals, ANNA RUDDICK Bass, DALE ANNE BRENDAN Drums, JEFF HEALEY Lead Guitar.