Mark your calendars folks – Friday, February 22nd, 2013: We are pleased to announce a *fantastic* new release…
"Jeff Healey – As The Years Go Passing By:  Live in Germany 1989-1995-2000"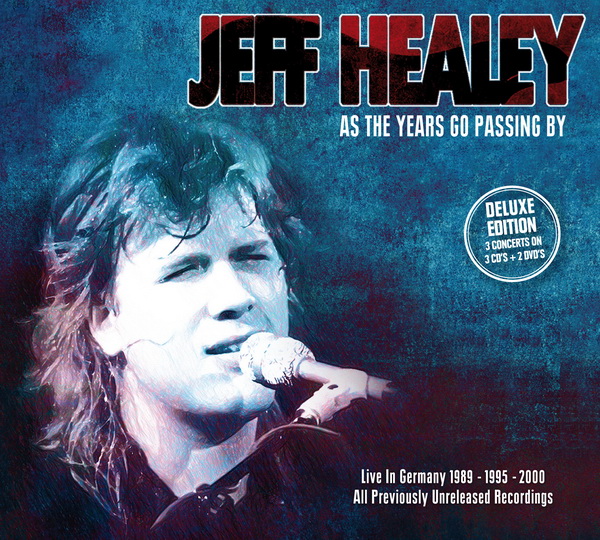 Available as 3 CDs, or a deluxe 2 DVD, 3 CD package, the set includes three great shows covering three distinct periods of Jeff's career.  This fantastic collection also includes extensive liner notes featuring recollections from bass player Joe Rockman and guitarists Pat Rush and Philip Sayce.
"With the fifth anniversary of Jeff's passing coming up on March 2nd 2013, we were looking for a special way to commemorate this date and help celebrate Jeff's life and legacy.  When in-akustik approached us with this project, our involvement in this wonderful compilation seemed ideal.
In preparing for this release, it was important to include contributions from as many of the performers involved as possible.  Jeff's friends and colleagues enthusiastically sharing their insights and memories of these shows have helped to make this exceptional set even more so.
The Jeff Healey Estate is very proud to endorse this, the first collection of archive material to be officially released with the approval of the Healey Family since Jeff left us all too soon.  We are privileged to continue to expand the legacy of his immense efforts, incredible talent and sheer love of music for everyone to enjoy."
Cristie Healey, Roger Costa
The Estate of Jeff Healey