Hey all!
So what's all this #MarchIsHealeyMonth? Starting this year, we are officially declaring that March is *Healey Month*! Why? 'Cause we said so! Two extremely important dates in Jeff's history fall in March. On the 2nd, we take time out to mark the sad anniversary of his passing (in 2008) and on the 25th, we celebrate Jeff's life and rich legacy by remembering what would have been his birthday (49 this year). So, we figured why not stretch the celebration out for the entire month?
And as it turns out this year, March is *chock full* of Healey happenings and a perfect kick-off to the idea of 'Healey Month'. There's a live celebration, new recordings, new merch and more! So hop onboard and take a gander at what's goin' on…
First up, this week we saw the premiere of Jeff Healey's featured turn on Randy Bachman's new album, HEAVY BLUES! (Out March 28th, but now available for pre-order! Check the links below the video!)
"I had recorded live with Jeff several years before he passed away. I remember what a dear friend he was and missed him and thought how he'd like to be on this album. I asked his widow Cristie and she said she'd be proud and so would Jeff to be a part of this. So I found a song we did years ago in the same key and tempo as one of mine and Jeff's solo fit perfectly into 'Confessin' to the Devil'." ~Randy Bachman
(…we're told that if you pre–order it from iTunes, you will receive the title track "Heavy Blues" featuring Peter Frampton AND the first single "The Edge" immediately upon ordering!)
Click HERE to pre-order from iTunes
Click HERE to pre-order from Amazon.com
***
Next up… Coming in *2015* – a fantastic new documentary called 'Healey's Hideaway' – The story of Jeff Healey's Toronto club and the many great guests he hosted there! We are thrilled to be able to share this… Please check out the wonderful trailer courtesy of filmmaker Eve Kinzo. Enjoy…
As soon as we have more details about this cool doc, we will be certain to pass them on!
***
This just in from Guitar Player Magazine: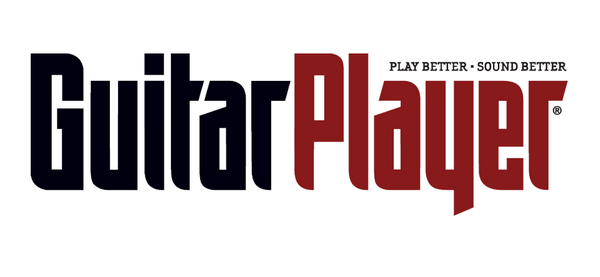 "50 Badass Blues Solos You Must Hear"

Jeff Healey
'How Blue Can You Get'
"Healey's blindness and unconventional playing style never hindered his ability to turn in amazing guitar performances, one of many being "How Blue Can You Get" from his posthumous 2008 release, Mess of Blues. Healey burns white hot here, pulling off wickedly fast lines and dramatic bends that defy the physical realities of holding a guitar flat on his lap. And if that's not enough, visit YouTube to also see what a gifted jazz trumpeter Healey was. What an incredible musician!" —Art Thompson
(Just click HERE and slide down to get to page 2…)
***
There's great news for Toronto Jeff Healey fans! See the Press Release below for all the deets!
PRESS RELEASE:
Jeff Healey's Jazz Wizards reunite, (with special guest Jimmy Bowskill opening) to fire up a jazz band ball celebrating what would have been Jeff's 49th birthday at Hugh's Room Thursday March 19, 2015!
*Where: Hugh's Room, 2261 Dundas St. W, Toronto
*When : Thursday, March 19. Doors 6:00pm. Showtime 8:30pm. Dinner reservations should be made in advance.
*Tickets: $24.50 in advance, $27.00 at the door. Available by calling Hugh's Room at (416) 531-6604 or online at www.hughsroom.com
*Back story:
Jeff Healey, finally placed in Canada's Walk of Fame last year, died in March 2008 — and left behind two distinctly different bands. His rock band which sold millions of records, and allowed him tour the world — and his equal passion, the Jazz Wizards, a band that revived the classic jazz of the '20s and '30s, and which featured him playing trumpet as well as guitar.
The Jazz Wizards will reassemble at a special concert at Hugh's Room in Toronto on Thursday March 19 to mark what would have been their former leader's 49th birthday (March 25).
Original members of the Jazz Wizards taking part include Jesse Barksdale (guitar), Colin Bray (bass), Danny Douglas (trombone), Terra Hazelton (vocals), Drew Jureka (violin), Reide Kaiser (piano), Christopher Plock (reeds, vocals), Gary Scriven (drums), Ross Wooldridge (clarinet). Brigham Phillips will play Healey's trumpet parts.
Opening the show will be blues guitarist and singer Jimmy Bowskill, a young artist who was mentored by Jeff Healey. Jeff heard Bowskill, then aged 11, busking outside his club at Queen and Bathurst and invited him inside to perform. Since then, Bowskill — now 23 — has built himself a solid career on his talents.
Cristie Healey will host the event; plans are being made for a portion of the revenue to be donated to Daisy's Eye Cancer Fund, an organization Healey vigorously supported.
The concert is being presented by Richard Flohil, who formerly worked for five years as Jeff's publicist.
***
And lastly for today… photographer James St. Laurent has now made available for pre-order, two *beautiful*, ready for framing limited edition, signed photo prints of Jeff in action! James is graciously donating a portion of the proceeds to Daisy's Eye Cancer Fund in Jeff's name. Please check out the link (& scroll through to pre-order) ! Prints will be available on March 25th – Jeff's Birthday!
"I had the opportunity to photograph Jeff performing in concert several times. I was formally introduced backstage during a Canada Day Concert at the Old Port in Montreal. One of the first things he asked me was, "So, when can I see some of the photos?", then letting out a deep laugh. Oddly enough Bryan Lee, who is also blind, asked me the same question. These 2 images are my favorite shots of Jeff. They were also included as part of the inauguration ceremony of his Star on the Canada Walk of Fame. The images were also included in a solo exhibition "Black & White & Blues" which featured a variety of black and white images of blues artist I had the pleasure of capturing performing Live in Concert."
"As a photographer and visual artist, I could not perceive of a world without my eyesight and to do a tiny part to help out I am offering the images of Jeff Healey to help raise awareness and funds." – James St. Laurent
"The 18X24 inch signed and numbered archival images are printed on d'Arches Verano paper & shipped rolled in boxes. Each print is $99.99 CDN +shipping via Canada Post.
Proceeds will go to Daisy's Eye Cancer Fund, a wonderful organization that has contributed real change through its research throughout the years and is near and very dear to the Healey family."
For more info please check HERE.
…and you can pre-order the prints from James HERE.
***
That's it for today, but there's still more Healey Month announcements coming very soon! Stay tuned and help us spread the word! #MarchIsHealeyMonth
~Rog