Welcome dear friends!
The Jeff Healey 50th Celebrations Continue!
We are so pleased to announce that at 7pm, Friday March 25th (what would have been Jeff's 50th birthday), JazzFM presents Jeff Healey's Jazz Wizards performing Live to Air in the Long and McQuade Performance Hall! You can join the celebration at 91.1 on your FM dial in Toronto or online at jazz.fm!
(…and don't forget to tune in to JazzFM *every* Wednesday night at 9pm EST to hear Jeff's 'My Kinda Jazz' show.  They'll be rebroadcasting it throughout 2016 to help celebrate his life and legacy in what would have been Jeff's 50th Birthday year.)
***
Likewise, as you all know, Jeff's birthday heralds the release of the first archival studio album to be produced under the complete creative control of the Jeff Healey Estate… the remarkable, long-awaited 'lost' album, Heal My Soul!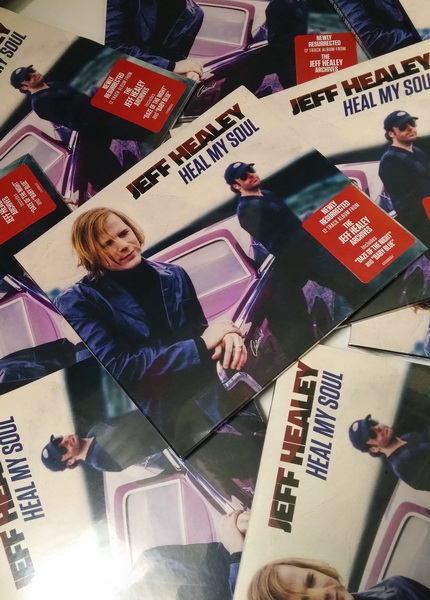 The CDs & LPs have finally arrived from the manufacturer and even though there's still just over two weeks until they hit the stores, Heal My Soul is already garnering rave reviews! Here's a couple to check out…
Rocking Magpie: Jeff Healey – Heal My Soul!
American Blues Scene: Heal My Soul Will Stand Your Musical Soul On Its Head!
…and here's a really great article from our friends at Classic Rock:
Heal My Soul: The Story Of The Great 'Lost' Jeff Healey Album
***
That's it for today folks, but stay tuned for more fantastic announcements coming your way real soon!
Peace,
Rog
#‎MarchIsHealeyMonth
‪#‎JeffHealey50thCelebration