Eric Clapton has called him, "probably the most underestimated musician on the planet." Today we proudly continue introducing you to some of the incredible talents that will be coming out to perform May 27th at Jeff Healey: A 50th Celebration… Ladies and gentlemen, the incredible "King of Slydeco", the one and only Sonny Landreth.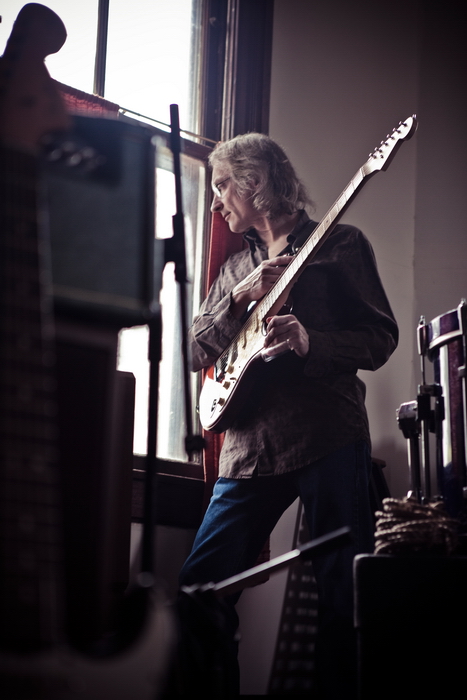 Throughout Landreth's storied career he has performed and recorded with the likes of Johnny Winter, Mark Knopfler, Eric Johnson and so many more earning him well deserved praise from fans and peers alike…
"As a kid, my first instrument was trumpet. Miles Davis and John Coltrane were two of my jazz heroes," Landreth relates. "That's where a lot of my perspective on improvising and phrasing comes from, and my belief that when you're playing 'in the zone' there's no real limitation of where you can go creatively." This is, of course, if you've got Landreth's staggering command of his instrument.
The lean Mississippi native, who grew up in Lafayette, Louisiana, had already been playing horn for three years when he got his hands on his first six-string and fell deeply in love. Slide guitar spoke to Landreth immediately. He recalls, "When I realized that my slide heroes had mastered a vocal quality on the guitar, I wanted to do the same thing. At the start, the sounds I made were rough on everybody – my family, and especially my poor dog and cat – but eventually I was able to develop my own instrumental voice and began to apply that to any style I wanted to play."

 

At age 17 Landreth attended three very different shows in his home state that would have a great impact on him. "Amazingly, in the span of about a year, I met and heard B.B. King in New Iberia, Jimi Hendrix in Baton Rouge and Clifton Chenier in Lafayette. Needless to say, all that had a profound effect on me. To this day, I still think about those experiences." Many years later, he became a member of Chenier's Red Hot Louisiana Band. With steamy roadhouse sets that often ran for hours without a break and stretched songs out for their maximum impact on the dance floor, he was put to the test. Landreth quickly developed the ability to change keys, rhythms and even musical styles in a flash.
While still with Clifton, he recorded a solo album in 1981 called Blues Attack. Four years later his influential 'Congo Square', named for the slave auction block in old New Orleans, appeared on Down In Louisiana.
Sonny playing 'Congo Square' live w/ Derek Trucks!
Although that album fanned the flames of his reputation as an emerging force in roots music, Landreth kept a parallel career going as a celebrated sideman and session player. Over the years he continued to perform and record with many great artists, including songwriter
John Hiatt
and British blues innovator
John Mayall
, and toured as a member of
Jimmy Buffett
's Coral Reefer Band. He also collaborated with
Eric Clapton
and has performed at all of Clapton's prestigious Crossroads Guitar Festivals since 2004.
'Z Rider', live at the Crossroads Festival
Along the way Landreth has continued to develop his vision and his musical voice, growing increasingly original and diverse, expanding from blues, zydeco, folk, country and jazz into increasingly category-blurring musical excursions like his most recent album, Bound By the Blues.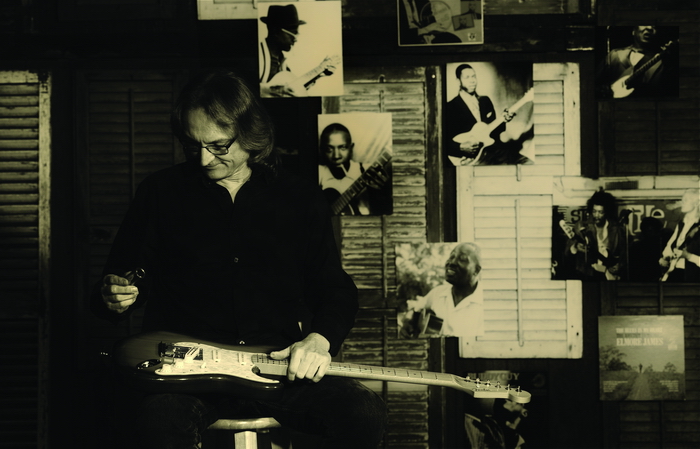 ***
Live backstage at the Great American Music Hall in 2008…
We are honoured to have Sonny join in helping us celebrate Jeff's life and legacy…
***
We'll be back real soon with another feature on some of the amazing talents that will be gracing the stage in celebration of Jeff Healey on May 27th! Stay tuned! Peace. ~Rog
***
Friday May 27th, at the legendary Massey Hall in Toronto – "Jeff Healey: A 50th Celebration"
Join us for an amazing night of music celebrating Canadian music icon, Jeff Healey in what would have been his 50th birthday year!
Featuring: Albert Lee, Sonny Landreth, Walter Trout, The Trews, Philip Sayce, The Jeff Healey Alumni Band plus some very special surprise guests!
Tickets are going fast, so don't miss out! You can get yours from Ticketmaster, at Live Nation and at the Massey Hall/Roy Thompson Hall box office!