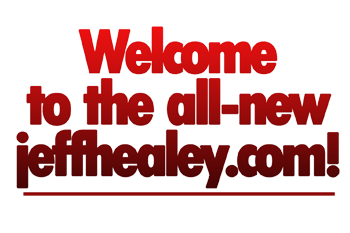 This site is run by the Healey Family Trust to continue to shine a spotlight on the life and musical legacy of Jeff Healey.
We're in the midst of some winter renovations, but an improved JeffHealey.com is coming soon! So check back in the New Year for an enhanced Jeff Healey experience.
If you wish, take a moment to
register with the site
. This will allow you to receive updates and it will give you access to some cool exclusives in the future!