Every year on March 25th, Jeff Healey's birthday, we take time to remember and celebrate his life.
Whether it was through music, laughter, the challenge of a new project… Jeff always took every opportunity to truly live… live in a way most people never get the chance to and it's this inspiration that we choose to honour by commemorating his life.
It's a bittersweet day that usually involves sharing memories and stories, laughter and occasionally a few tears…
So we'd like to ask you to join us, whether listening to his music, raising a glass, or just chatting with friends about him, let's take the time to remember Jeff today on what would have been his 49th Birthday!
Late last week, a sold out crowd at Toronto's Hugh's Room got the opportunity to do just that…
On Thursday March 19th, Jeff Healey's beloved Jazz Wizards reunited to pay musical tribute to their friend and band leader.
Opening the night (and setting the bar high) was the great Jimmy Bowskill on acoustic guitar and viola, soaring through stellar set of folk and blues standards. He lit the room on fire with his phenomenal talent and easy laugh. Jimmy was "discovered" by Jeff, busking outside of Healey's at the tender age of 11, and he's never looked back…
Thus primed, the audience went crazy when the Jazz Wizards took the stage. Jeff hand picked his band from the cream of the Toronto jazz scene crop. These amazing musicians came together with everything they had to help celebrate Jeff's life: Reid Kaiser – piano, Danny Douglas – trombone, Brigham Phillips – trumpet, Jesse Barksdale – guitar, Ross Wooldridge – clarinet, Terra Hazleton – vocals, Colin Bray – bass, Christopher Plock – reeds & vocals, Drew Jureka – violin, vocals and sax & Gary Scriven on drums. Individually, they are all wonderful talents, but together they absolutely blazed! It was a night filled with laughter, some tears, joyful music and standing ovations…
***
Now for all of you who have yet to make the trip, please take some time and pop over to the Official Jeff Healey Youtube Channel. We've been busy over the past several months and there's currently over 100 vids waiting there for your listening and viewing pleasure! Check it out!
And in honour of Jeff's Birthday (and the fact that #MarchIsHealeyMonth…) we've put together a very special vid for you all…
A 21 year-old Jeff Healey shines on one of our favourite covers from the early JHB days – the Louis Jordan classic, 'Blue Light Boogie' – captured live in this fantastic, super rare audience recording from 'The Alley' at McGill University in Montreal – September 12th 1987!
(thanks to the original taper & to 'theklopeks' for sharing the audio…)
Jeff Healey – 'Blue Light Boogie' – live 1987
***
Crazy Train Radio – Jeff Healey Birthday Special!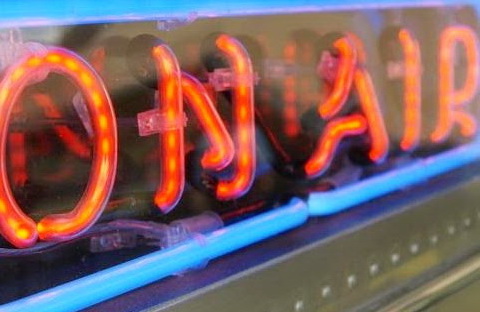 Months in the making, Crazy Train's Adam Goins has worked his butt off to put together what's promising to be a fantastic show featuring interviews with Cristie Healey, yours truly and others they won't even tell us about yet! Part one of the show is over 2 hours and can be heard below! Tune in and dig it folks!
***
James St. Laurent Prints Now Available!
And finally, a reminder. For those of you who didn't get a chance to pre-order yet … you can now order, photographer James St. Laurent's two *beautiful*, ready for framing limited edition, signed photo prints of Jeff in action! James is also graciously donating a portion of the proceeds to Daisy's Eye Cancer Fund in Jeff's name (Daisy's is a wonderful organization that has contributed real change through its research throughout the years and is near and very dear to the Healey family). Prints are now available!
Each of these 18X24 inch signed and numbered archival images are printed on d'Arches Verano paper & would make a killer gift for the special Healey-fan in your life!
For more info please check HERE.
***
That's all for today, but rest assured, Healey Month ain't over yet folks. We've still got a couple of cool surprises up our sleeves before April rolls around so stay tuned!
Cheers JH. We miss you…
Cristie & Rog