Howdy folks!
Only one week to go until Jeff's 50th and the long awaited release of 'Heal My Soul'! The joint is positively jumpin'!
First up, now available in fine stores and news stands everywhere, Jeff's handsome mug graces the cover of this month's Canadian Musician Magazine! (in a great shot by our good friend Taras Kovaliv) Check it out!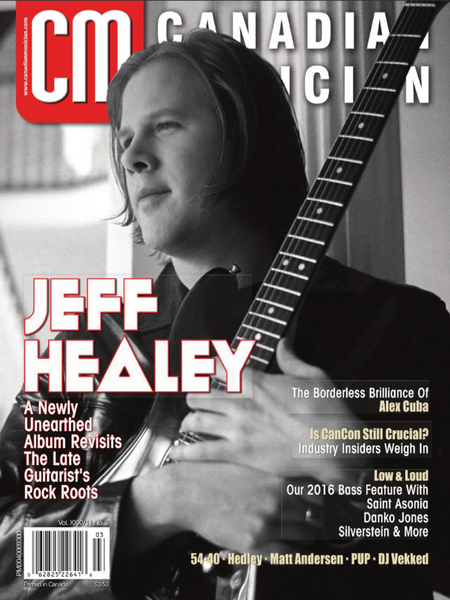 Pick one up in your local shop or order it online at canadianmusician.com!
…and please be sure to check out the amazing "Heal My Soul Sweepstakes" contest they're running! All the details can be found by clicking HERE!
***
Next up, while you're patiently waiting for next week, we have yet another fantastic track from 'Heal My Soul' to share with you courtesy of the fine peeps at Guitar World Magazine! This time 'round it's the gorgeous 'Baby Blue'… (and yes, that's Jeff singing all the harmony vocals – six in all!)
Check out the full article at Guitar World Magazine
***
At 2pm on Saturday, March 26, 2016 at the Hard Rock Cafe Toronto some great folks will be continuing Jeff's birthday celebrations with a special one time only FREE screening of Healey's Hideaway, the documentary of the Toronto clubs that carried Jeff's name. This will be followed by a live performance of former members of the Healey's House Band & friends! Featuring: Jerome Godboo, Alec Fraser, Pat Rush, Gary Craig & Eric Schenkman.
Organizer (and Healey's Hideaway director) Eve Kinizo has let us know that all donations at the door will go to 'World Eye Cancer Hope'.
***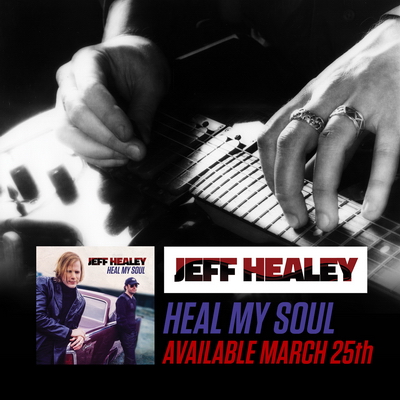 ***
Finally, we'd be remiss if we didn't remind you that at 7pm, Friday March 25th (what would have been Jeff's 50th birthday), JazzFM presents Jeff Healey's Jazz Wizards performing Live to Air in the Long and McQuade Performance Hall! You can join the celebration at 91.1 on your FM dial in Toronto or online at jazz.fm!
(…and tune in to JazzFM *every* Wednesday night at 9pm EST to hear Jeff's 'My Kinda Jazz' show.  They'll be rebroadcasting it throughout 2016 to help celebrate his life and legacy in what would have been Jeff's 50th Birthday year.)
***
We'll see you again real soon my friends!
Rog
#‎MarchIsHealeyMonth
‪#‎JeffHealey50thCelebration