Hello all. Saturday night brought with it the sad news that guitarist Paul Barrere of the band Little Feat has passed away… Our thoughts and sincere condolences go out to his many friends and loved ones.
Paul Barrere joined the legendary Little Feat in 1972 ahead of the band's third album Dixie Chicken. He's remained with the band since… Paul's contributions helped carve out a uniquely deep pocket in the musical landscape of the 70's and 80's while continuing to thrill audiences around the world to this day.
***
Musician Bonnie Raitt spoke about Paul's death early Sunday on Twitter:

"Oh my God. I just heard about the passing of another dear friend, Little Feat's Paul Barrere. A brilliant guitarist, singer and songwriter—a cornerstone of one of the greatest bands of all time.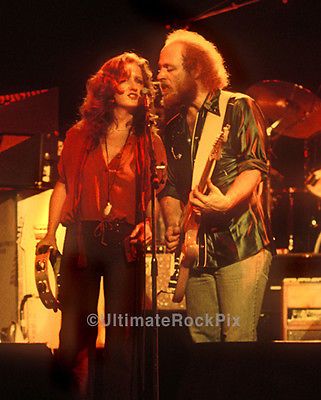 I'm glad he is free of pain and may he rest in peace. I send my deep love and condolences to his family, bandmates and friends. We will hold him in our hearts and celebrate his life and music always."
***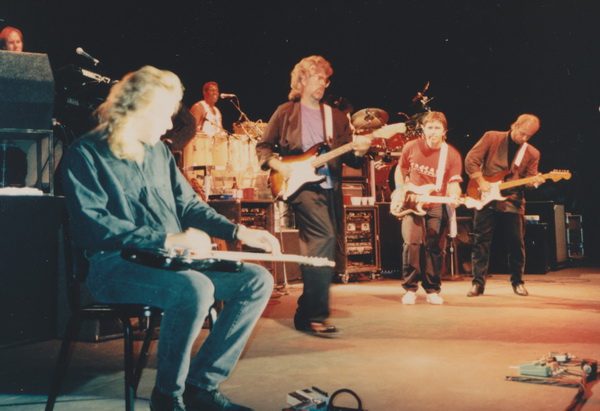 Our own Joe Rockman reached out to share some memories…
"It's with a heavy heart that I write about Paul Barrere's passing.

Little Feat has a cool song on the Road House Soundtrack album called "Rad Gumbo," but the JHB didn't meet the band until we toured with them throughout the USA in the late 1980's and early 90's. 

We had a blast every show. Not only were they superb musicians, but also great people who were very supportive. Paul and Richie Hayward, would usually come early to our opening set so they could watch and cheer us on.  (Sadly Little Feat drummer, Richie Hayward passed away back in 2010. -RC)

Jeff loved Paul's distinct and tasteful guitar playing and at times would sit in with him and Little Feat at the show's finale, trading guitar licks. Paul had a strong rhythm guitar style that complimented Jeff's distinctive and explosive lead playing. It was magic to hear them together.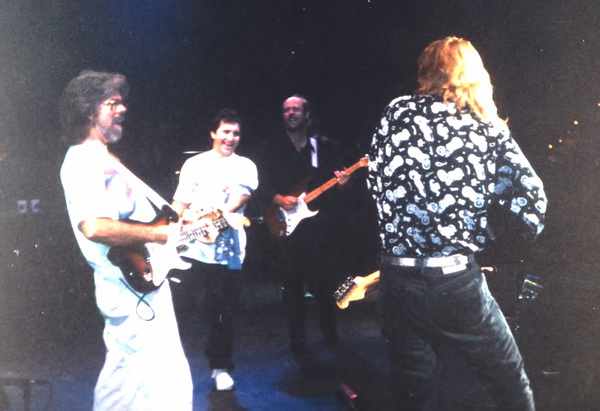 During our final date, Paul and Little Feat decided to play a joke on the JHB and "haze" us while we were playing.

At side stage they shot at us with Silly String. 

They purposely didn't target Jeff, but were gunning for me and Tom Stephen. Fortunately I was wireless and could duck and weave, but I still got nailed eventually. 

Tom was a sitting target and by the end of our set, he and his drum kit were smothered by Silly String. 

This – in front of ten thousand people!

Suffice to say, an unforgettable moment. 

I have no idea what the audience were thinking about all that but we received a standing ovation and some chuckles at the end. 

As I recall these fond memories I have a clear picture of how much the American audiences enjoyed Paul's playing. 

It was an honour to share the stage and I will miss his friendly smile and charismatic guitar playing."
Joe Rockman
***
Rest easy Paul. Thank you for the music.

Rog
***
The official statement from Little Feat:
It is with great sorrow that Little Feat must announce the passing of our brother guitarist, Paul Barrere, this morning at UCLA Hospital. We ask for your kindest thoughts and best wishes to go out especially to his widow Pam and children Gabriel, Genevieve, and Gillian, and to all the fans who were his extended family.

Paul auditioned for Little Feat as a bassist when it was first being put together—in his words, "as a bassist I make an excellent guitarist"—and three years later joined the band in his proper role on guitar. Forty-seven years later, he was forced to miss the current tour, which will end tomorrow, due to side effects from his ongoing treatment for liver disease.

He promised to follow his doctor's orders, get back in shape, and rock on the beach at the band's annual gathering in Jamaica in January 2020. "Until then," he wrote, "keep your sailin' shoes close by…if I have my way, you're going to need them!"

As the song he sang so many times put it, he was always "Willin'," but it was not meant to be. Paul, sail on to the next place in your journey with our abiding love for a life always dedicated to the muse and the music. We are grateful for the time we have shared.

Yours in music,

Little Feat: Bill Payne, Sam Clayton, Fred Tackett, Kenny Gradney, and Gabe Ford.