Confessin' To The Devil by Randy Bachman feat. Jeff Healey
Back in 2015, Canadian music legend Randy Bachman released an album called 'Heavy Blues'. It was a call back to his roots, and a decided return to form. The record featured special guests Peter Frampton, Joe Bonamassa, Neil Young, Robert Randolph, Rival Sons guitarist Scott Holiday and, through the magic of modern technology, our very own Jeff Healey.
***
Randy Bachman: "Well, (Jeff) and I were great friends. …every time he would be playing around Victoria, Vancouver, even in London, I'd call him up and he'd invite me down and I'd go and see his gig. I'd have dinner with him and the band. I'd go on stage and play with him.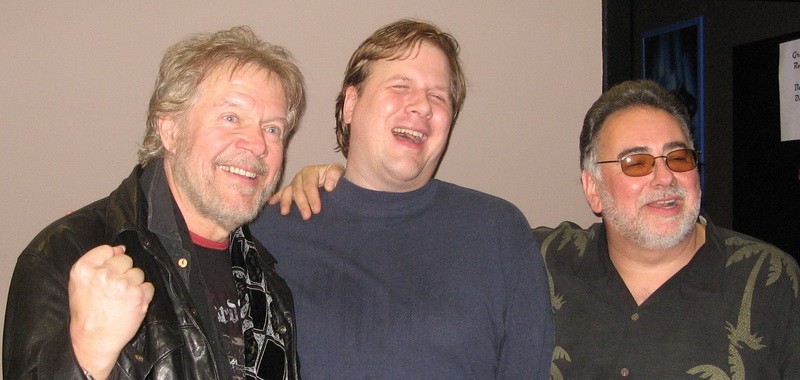 I recorded live with him at Massey Hall in Toronto and I was going to put it on an album. It just never happened. I got busy doing other things and he got serious cancer and passed away. I thought here I am doing Jeff Healey's stuff and so I sent a little email to his wife, Cristie. So, I say to Cristie, 'Can I go to some of these tracks that I did with Jeff, take one of his guitar solos and write a song around it?' She said, 'You have my blessing'.
He and I recorded a B.B. King song called Early In The Morning. It was one of his standard encore kind of songs. So I write a song that was in the same beats per minute and I'd leave it all in the key of G and it becomes, Confessin' To The Devil. Every lick that he plays fits into this and you'll notice, if you listen to the song, he sounds very much like B.B. King because he's actually playing BB King's licks from Early In The Morning, which is one of B.B. King's great signature songs and one of Jeff Healey's.
It fits in there like he's in the room. When I'm doing it, it's like, Jeff is here. 'Hi Jeff. Nice that you showed up.' He's kind of there in spirit. It's pretty amazing."
***
Confessin' has a distinct, New Orleans groove, with Dale Anne Brendan's drumming propelling the song forward. Then there's the Gospel-like gang vocal, raising the mood up to a new level… Randy's straightforward lead vocal juxtaposes nicely, almost reminiscent of something off Ace Frehley's first solo album (in a good way… lol).
Many posthumous 'duets' have the misfortune of seeming forced, the older recording feeling like it was shoehorned into a song it was never meant for. Thankfully, this is not the case here at all. Randy approached this recording with the reverence of an inspired peer and friend. The editing is superb and seamless. Jeff's solo licks are tasty, understated and most importantly, feel as though they were made for this song.
***
RB: "Jeff's playing is so meticulously cool B.B. King with that clean sound… it's an amazing moment on this album."
***
Nothing about this feels cobbled together and industry veteran, Kevin Shirley's production makes the whole thing shine.
The only disappointment here is that the song has to end. We are left, wanting to hold onto that elusive guitar performance for just a few more notes…
***
***
As a sweet coda to this story, we move ahead one year to 2016. We were celebrating what would have been Jeff's 50th Birthday with an all-star music tribute at Toronto's storied Massey Hall. (More on that event HERE)
Over the years, Randy has very graciously jumped in to help us out a number of times with various charity shows and we are forever grateful for his generosity.
In this particular instance, Randy came onboard as an unannounced "special guest". Rather than coming in and playing a few songs in tribute (which he has done in the past), he came up with an idea that ended up creating one of the night's more poignant moments…
So it was a week before the show and Randy shot me an email, having had a brainstorm…
"I'm mixing a special jam demo of "Confessin' To The Devil" with a cowbell click track and kick drum. If we can run that thru monitors, the band and I can play along with it and I can sing to it. I'm specially mixing a one minute solo of Jeff's guitar licks for the end of the song. If we could have Jeff's Stratocaster there on a stand, I thought it would be a great gesture to talk about Jeff, how his solo got on my album and then announce the song and that he is playing the solo. At the appropriate time near end of the song, we each leave the stage one at a time, the track of drums is still going and all that's left playing is the track with Jeff's solo, his guitar on the stand. Then the song ends!! That's my thoughts."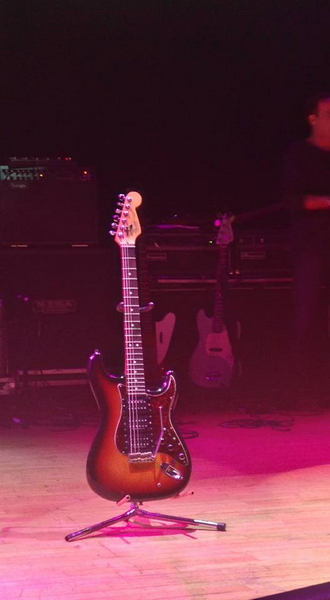 The night of the show, we did just that. Randy brought the special mix of Confessin'… ' and Jeff's guitar was brought out on a stand. Randy said a few words to hip the crowd to what they were going to hear and then the band (featuring Healey alumni Joe Rockman and Pat Rush) played the song. When the right time came up, everyone stopped playing and Jeff's solo rang out. Randy, Joe and Pat gathered around Jeff's guitar while the audience clapped along. We were all choking up by the end.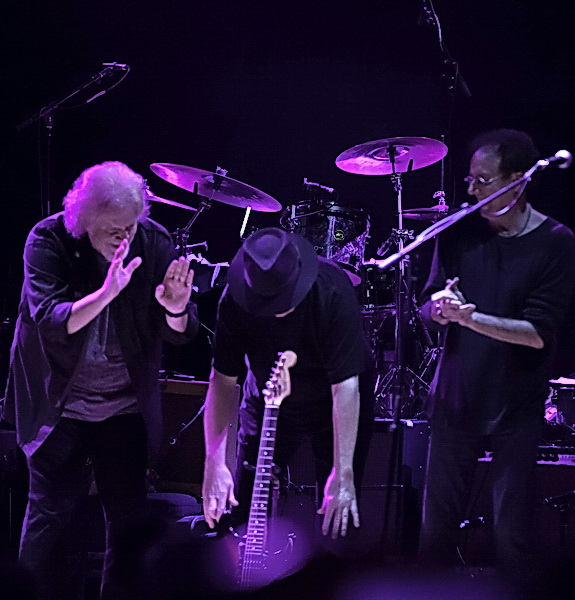 It was a truly special moment in a wonderful emotional night. Thanks again Randy.
Rog
(Randy Bachman interview excerpts courtesy Boomer City & the Artisan News Service)