Hello all!
Today, Monday March 25th, we just wanted to take a moment to remember our dear friend Jeff Healey on what would have been his 47th birthday.
Yesterday afternoon, (Sunday), Jeff Healey's Jazz Wizards were reunited for an afternoon of music and celebration in tribute to Jeff at legendary Jazz/Blues stronghold, the Rex Hotel in Toronto.
The show ran from Noon to 3:00pm and served as a birthday party of sorts but also gave everyone the chance to mark the fifth anniversary of his passing. The room was absolutely jam packed with family, friends, colleagues and fans…
The Jazz Wizards line-up included, Danny Douglas on trombone; Reide Kaiser on piano; Mike Daley on guitar and vocals; Gary Scriven on drums; Colin Bray on bass; Chris Whiteley on trumpet and vocals; and on horns, vocals, and acting as master of ceremonies, the inimitable Christopher Plock. Joining the guys throughout the afternoon were some fantastic guests including Terra Hazelton, Diana Braithwaite and from the Jeff Healey Blues Band, Dave Murphy on piano.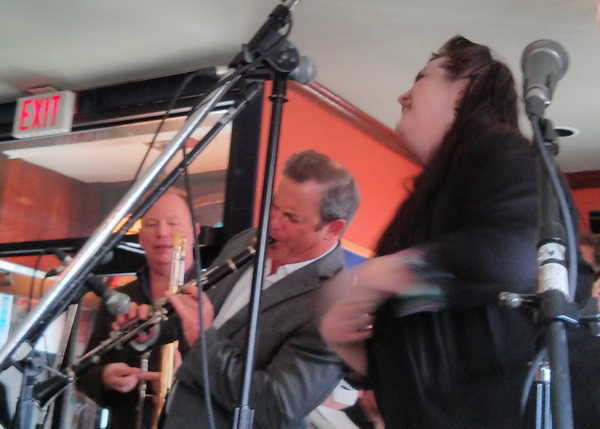 It was the best kind of party. There was great music, joyful reunions, crazy stories, laughter, tears and cake! Jeff would've loved it…
Cheers Dr. Healey, Happy Birthday. We miss you buddy.
~Rog
(…and special thanks to the Wizards for putting it all together. You guys are the best.)