Hello Everyone!
2016 marks the celebration of what would have been Jeff Healey's 50th birthday! We've got some fantastic surprises lined up over the coming weeks and months to help make it a year to remember! There are some exciting updates today so let's just dive in shall we?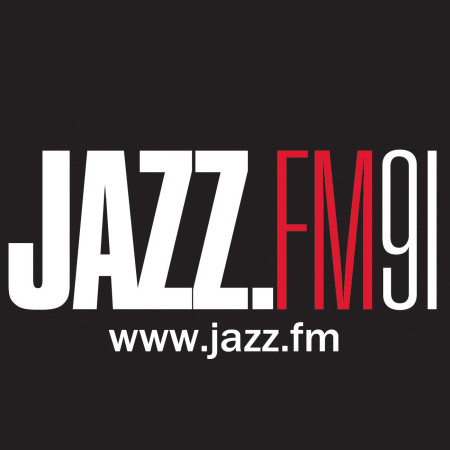 The year long Jeff Healey 50th celebrations begin NOW! Tonight and every Wednesday in 2016 (at 9pm EST) – JazzFM kicks off its weekly rebroadcast of Jeff's radio show, 'My Kinda Jazz!' You can listen in at www.jazz.fm or in Toronto you can tune in to 91.1 FM! Dig! ('My Kind Jazz' Official Announcement)
***
Our dear friend, guitarist extraordinaire Philip Sayce (Jeff Healey Band, Melissa Etheridge, et al…) dropped in to share a couple of quick memories & listen to some tracks from the upcoming Jeff Healey release, 'Heal My Soul'. After nearly 20 years, Philip is still knocked out by Jeff's powerful performance. You don't want to miss this!
Fresh off the rack! Check out the official 'Heal My Soul' press release…
***
FOR IMMEDIATE RELEASE January, 2016
THE JEFF HEALEY ESTATE TO RELEASE HEAL MY SOUL MARCH 24
LOST ALBUM TO CELEBRATE HEALEY'S 50TH BIRTHDAY
Toronto, ON – The Jeff Healey Estate, in conjunction with Convexe Entertainment / Universal Music, have announced the release of Heal My Soul. Never before heard by the public, this extraordinary lost album will be on sale March 24, 2016, a day before what would have been Healey's 50th birthday.
The music on Heal My Soul captures Healey in full flight, displaying the virtuosity that made the Toronto native one of the most revered musicians in the world during his all-too-brief lifetime. Key tracks include the blistering "Daze Of The Night", the soaring acoustic ballad "Baby Blue," and Healey's soulful take on Richard Thompson's "I Misunderstood".
In a joint statement, Jeff Healey Estate Co-Administrators Cristie Healey and Roger Costa said, "Heal My Soul is a project that we have wanted to tackle for years. A 'lost' album, it contains material recorded during one of the most creative periods in Jeff's rock career. Until now, it has never seen the light of day. Jeff was very proud of this work and it features some of the most powerful and impassioned performances he ever committed to record. With complete creative control we've laboured hard, tracking down recordings, identifying the right performances, restoring them to their proper stature and mixing and mastering them from the ground up. This has been a true labour of love for us from beginning to end and we're absolutely thrilled to be able to finally share this significant release with the world."
Healey is remembered as one of the most outstanding guitarists and all-around musicians of the past 30 years. He lost his sight during early childhood due to retinoblastoma, a rare form of eye cancer. Playing guitar since the age of 3, he developed the distinctive lap-style guitar technique that helped bring him international attention by his late teens. A Grammy nominee and JUNO Award winner, his five releases with The Jeff Healey Band totaled millions of sales worldwide. Over the course of his career, he also shared stages and earned the admiration of countless other musicians including B.B. King, Eric Clapton, the Rolling Stones, George Harrison, Stevie Ray Vaughan, and the Allman Brothers Band. Jeff Healey died on March 2, 2008 at age 41 after a three-year battle with sarcoma cancer.
Heal My Soul – Track Listing:
1. Daze Of The Night
2. Moodswing
3. Baby Blue
4. I Misunderstood
5. Please
6. Love In Her Eyes
7. Temptation
8. Kiss The Ground You Walk On
9. All The Saints
10. Put The Shoe On The Other Foot
11. Under A Stone
12. It's The Last Time
***
(…and don't forget, 'Heal My Soul' drops in March 2016, but you can pre-order it and the limited '100 Watt Stack Edition' box set HERE from our friends at PledgeMusic!)
***
All of this is just the tip of the iceberg folks! We have more amazing announcements and updates comin' at ya over the next few weeks so stay tuned! See ya real soon!
Peace,
~Rog